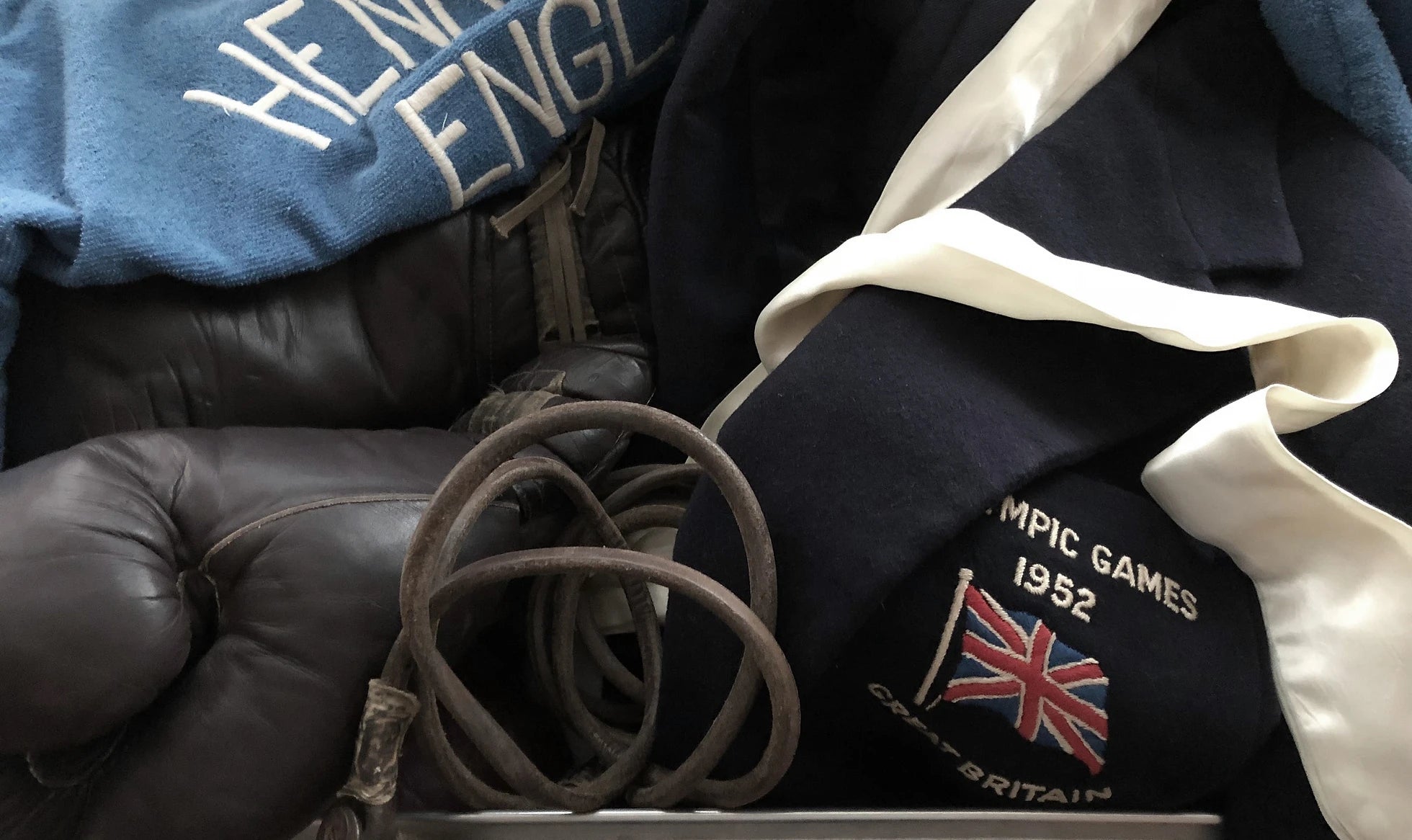 SIR HENRY COOPER HERITAGE
British sporting legend Sir Henry Cooper was best known for his two bouts with Muhammad Ali, the first a non-title fight in 1963 when he famously floored the then Cassius Clay, the second for his world title tilt in 1966. Cooper lost both but in the process cemented his place within the hearts of the nation.
Cooper was an archetypal working-class hero, noted as a gracious man who carried himself with dignity at all times. His appeal would transcend boxing into the very fabric of British sporting heritage, culminating with a knighthood in 2000. A great fighter but an outstanding man, Cooper was the epitome of an athlete and a gentleman. Considered by many as the patron saint of modern British heavyweights. 
​We are honoured to have welcomed Henry Cooper into the BVB fold, a truly inspirational character and standard bearer for chivalry.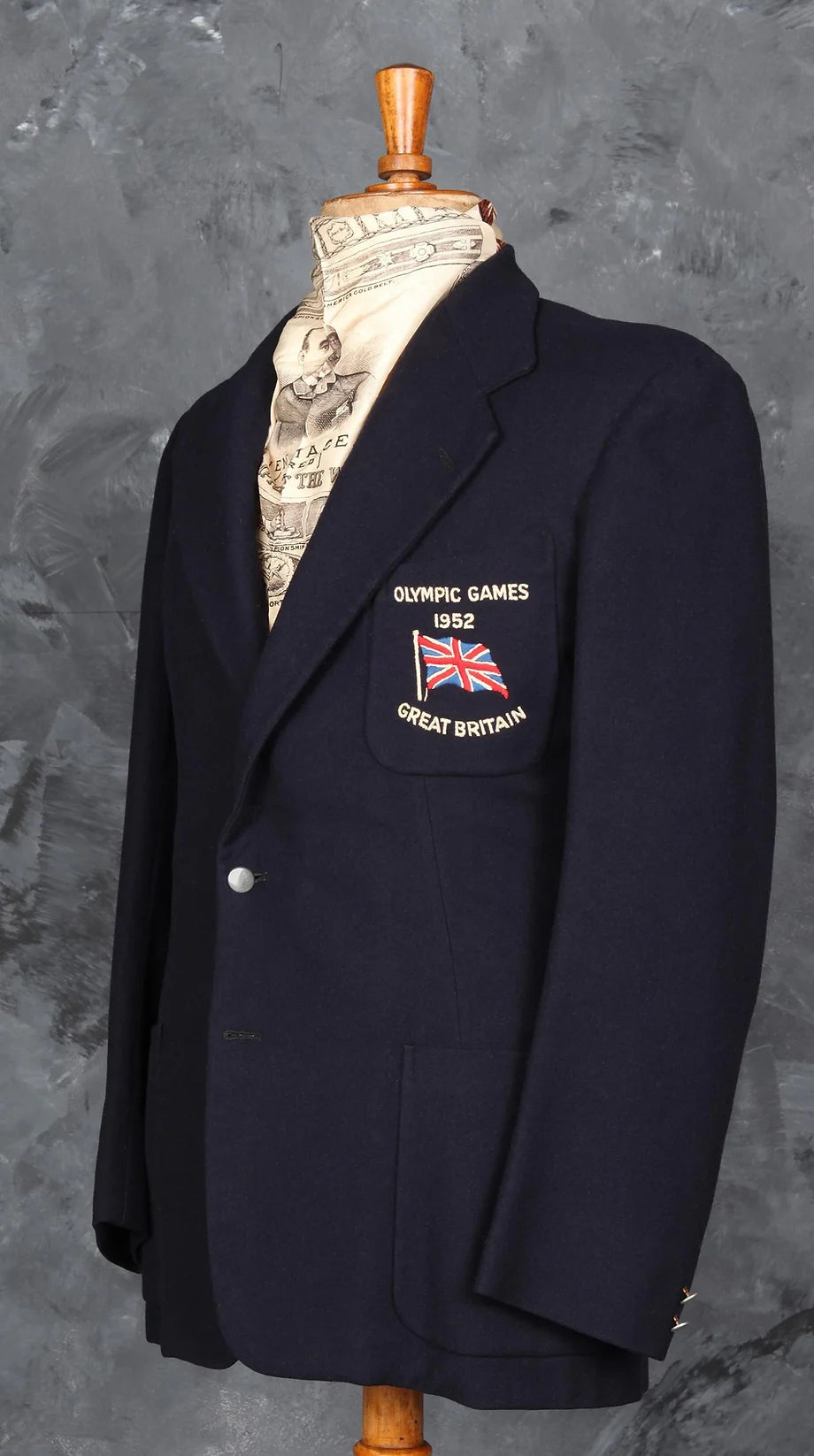 1952 OLYMPIC GAMES
​COOPER IN HELSINKI
Cooper as the current Amateur Boxing Association (A.B.A) champion represents Britain at light-heavyweight.
He loses in the second round to Russian Anatoli Petrov by a dubious split decision, onlookers remark that Cooper has given him a boxing lesson, as does the French judge who awards him the verdict, only for the other two judges, from communist countries, to come down in favour of Petrov.​
​1952
NATIONAL SERVICE
Aged 18 twin brothers Henry and George (not pictured) join the Royal Army Ordnance Corps (RAOC) in the late summer of 1952. Henry trains in ammunition boots, a habit that never left him throughout his career. He becomes the light-heavyweight UK Army champion in February.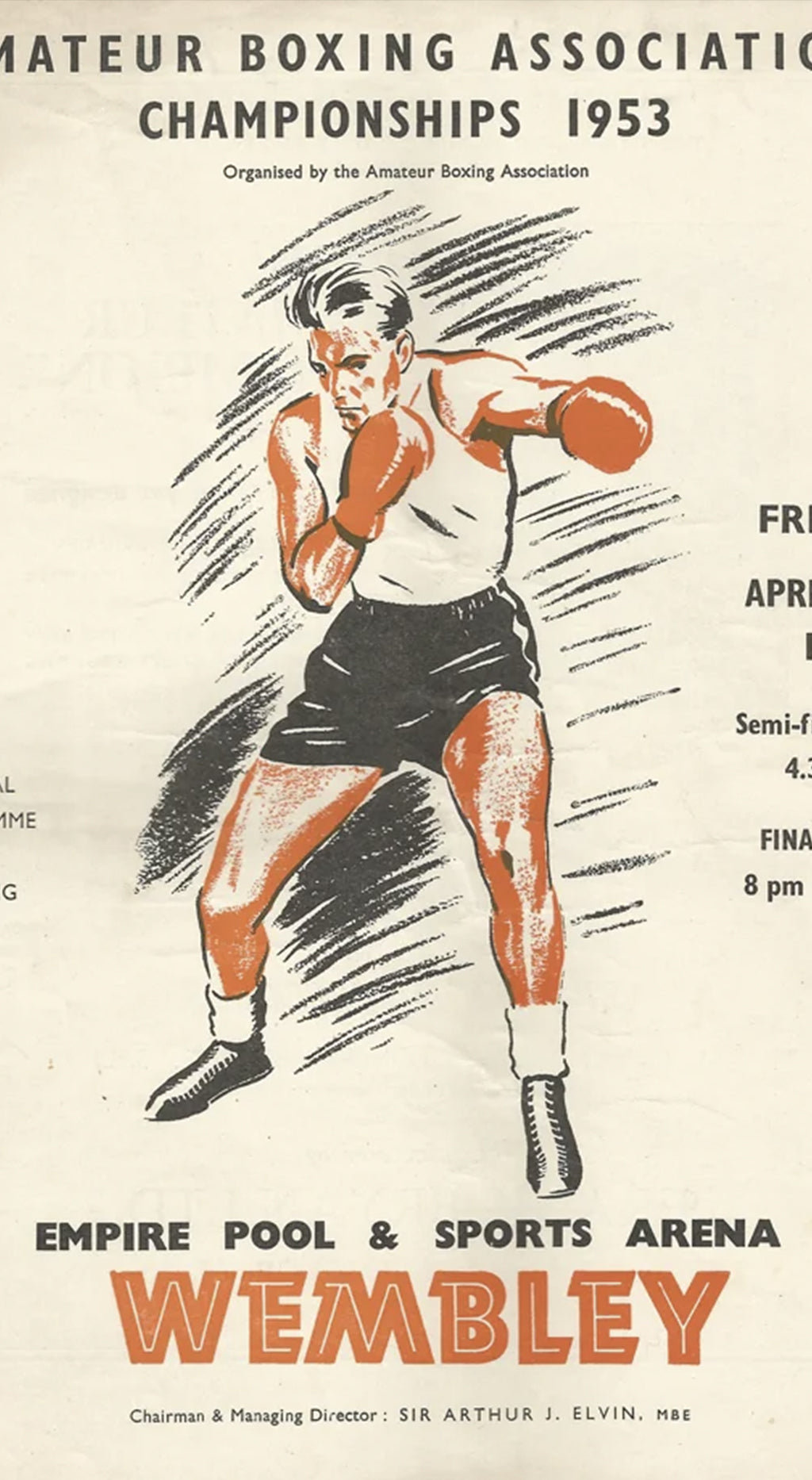 THE PROSPECT
​1953​
Henry returns to defend the ABA light-heavyweight title he won as a civilian in early 1952. His opponent in the final is a tough Australian knockout specialist, Tony Madigan. A hard fought contest ends with a Cooper win on points and a second championship victory.
THE PROFESSIONAL
​1954-1959
​In 1954 henry has his first professional fight under the guidance of legendary manager Jim 'The Bishop' Wicks against fellow Briton Harry Painter. He wins with a first round KO. Early promise leads to crisis with four consecutive losses 1956-1957. The most notable being against Ingemar Johannson and his infamous 'Hammer of Thor' ending Cooper's aspirations in the 5th Round of their European Heavyweight title contest. Cooper rallies and showing immense resolution defeats Zora Folley, the 2nd ranked heavyweight in the world, on points in 1958. Rejuvenated he wins the British and Empire heavyweight titles for the first time by beating Brian London in 1959. He would remain British champion for the next 12 years.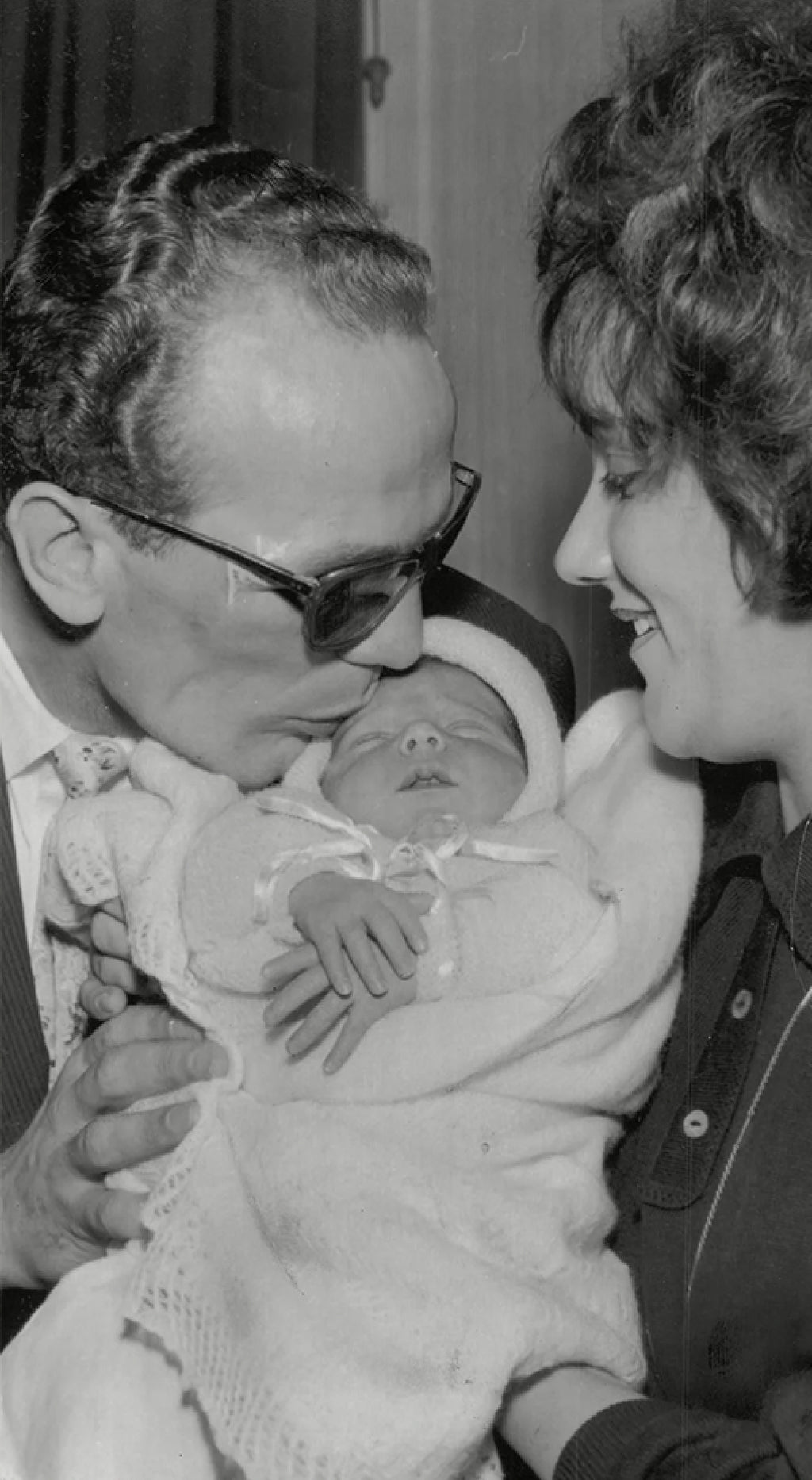 THE HUSBAND AND FATHER​
1960​
Henry Cooper marries his Italian born wife Albina Genepri in January 1960. A classic love story that began in an Italian restaurant in London's cosmopolitan Soho where Albina worked as a waitress. The couple have their first son Henry Marco Cooper in December 1960. Here Henry meets his son for the first time the day after his victory against tough Argentinian Alex Miteff.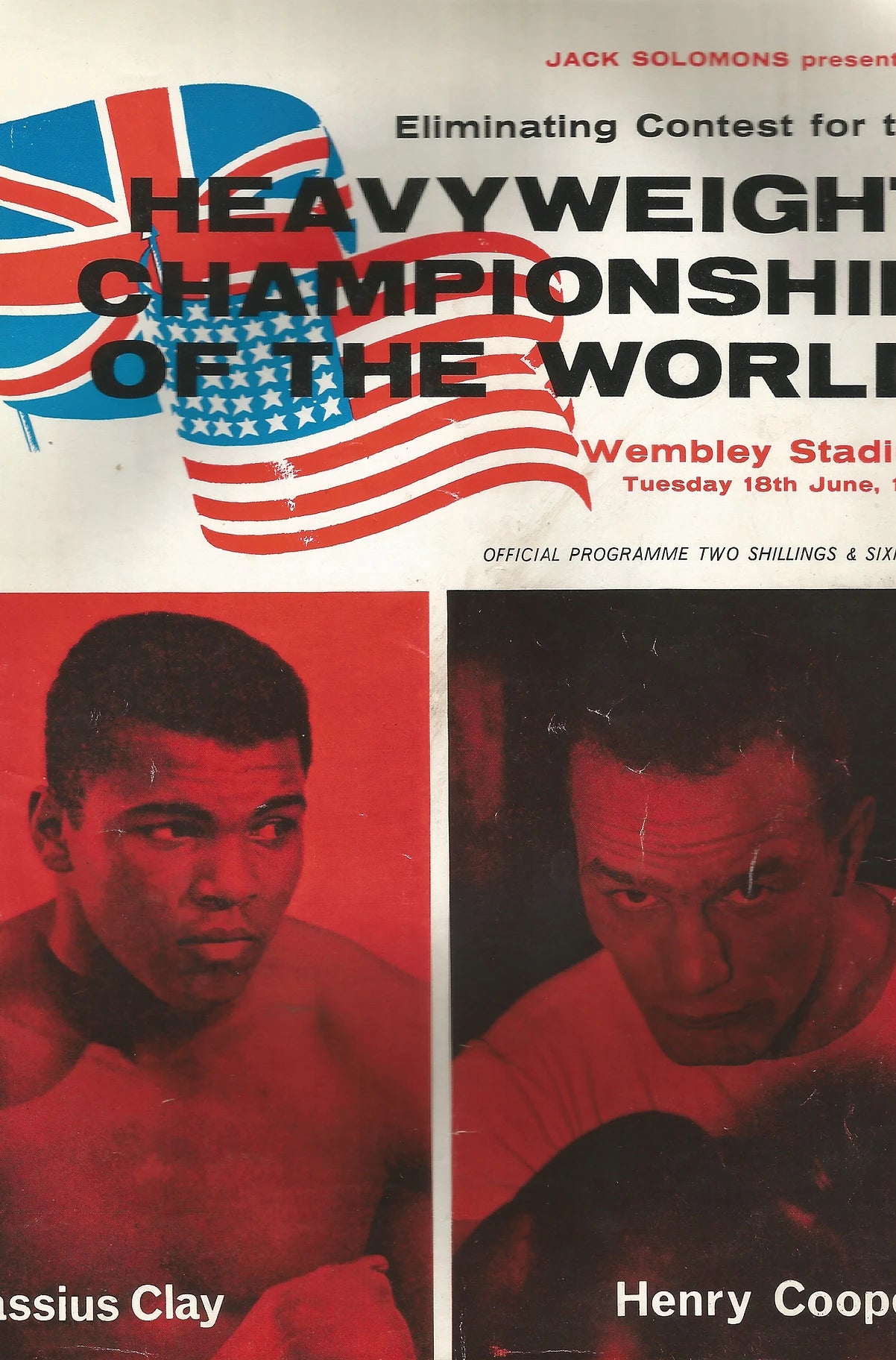 THE ELIMINATOR
​WEMBLEY STADIUM 18th JUNE 1963​
The early 1960's are in full swing. Four Liverpudlian kids set the UK alight with 'Beatlemania' and become instrumental in the development of 1960's counterculture, meanwhile the world is almost set alight with the Cuban missile crisis of 1962. Profumo and Christine Keeler scandalise in March 63' then in June a young brash American Cassius Clay lands in the UK to challenge Henry Cooper in a final eliminator contest for a shot at Sonny Liston's crown.
The fight becomes one of the most famous in British Boxing history, when in the dying moments of the 4th round Cooper unleashes his celebrated left-hook on an unsuspecting Clay's chin. A combination of the bell and a much debated 'split glove' conspires to provide enough time for Clay to recover. Clay surfaces to take lacerating advantage of Cooper's curse, those protuberant eyebrows across which his skin is stretched so thinly. The fight is agonisingly stopped. Clay would 'shock the world' and go onto beat Sonny Liston.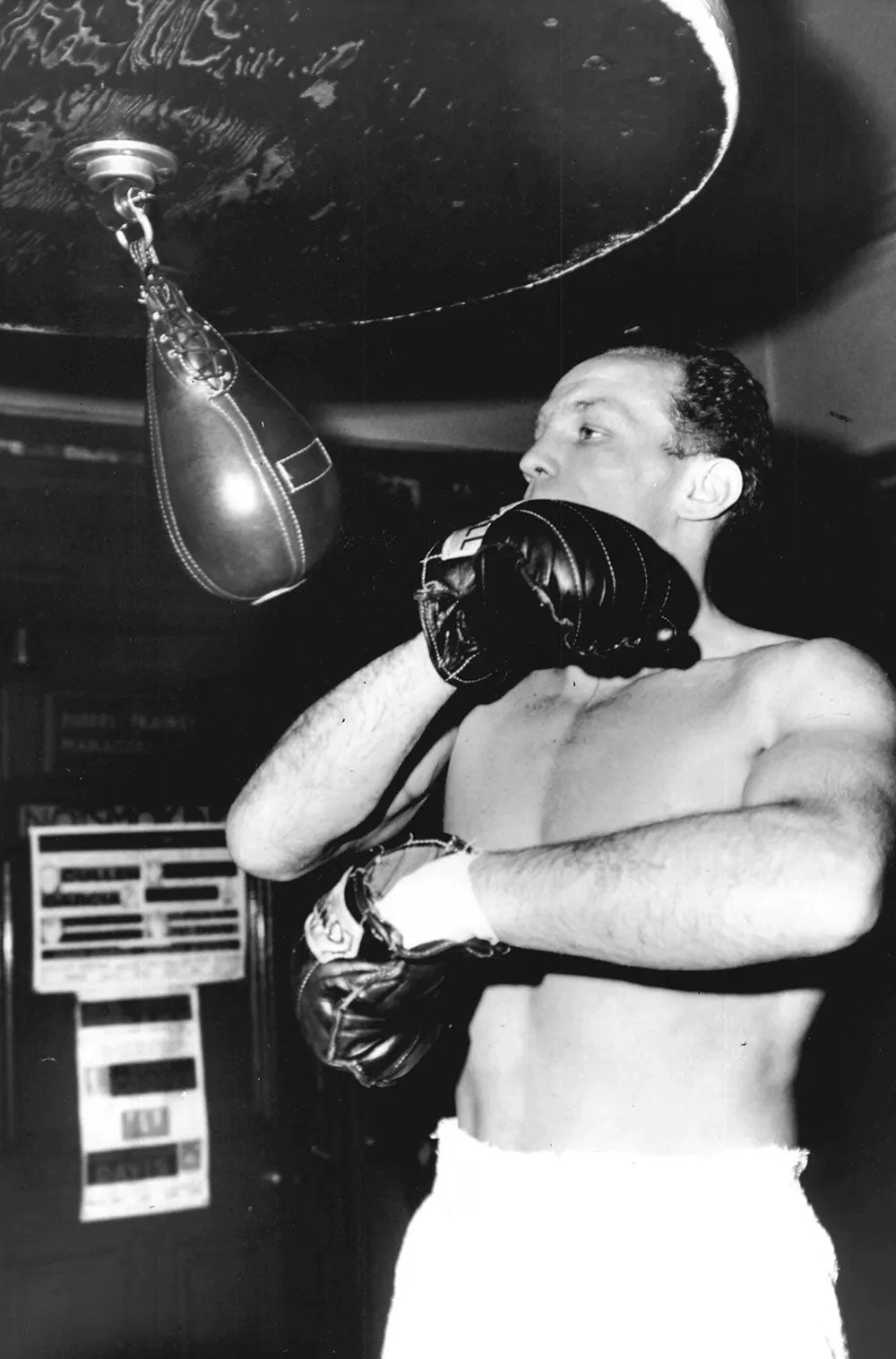 THE CROWN​
1966​
The second fight. Cooper is confident about his prospects of taking the World title from the now converted Muhammed Ali.  The fight takes place on 21st May at Highbury football stadium.
After a sluggish start, Cooper comes back into the contest, Ali continues to rip and tear at Cooper's face whipping in trademark jabs and crosses. Cooper once again succumbs to cuts in the 6th round.
His hopes are dashed but his spirit intact, another valiant effort. You can beat Cooper but you can't make a loser out of him. The two fights create a bond between the men that abides for their lifetimes.
THE KNIGHT
​1966-2011​
Cooper takes the European title from Karl Mildenberger in 1968 and wins the Lonsdale belt for a record third time in 1970 beating Jack Bodell over 15 brutal rounds. After a successful defence of his European crown against the Spanish champion Jose Urtain he battles the young pretender Joe Bugner in 1971, the decision contentiously goes Bugner's way and with it the end of Cooper's career. The public's affection for Cooper is unwavering both his career and life brings dignified validation to the time-honoured notion of boxing as a nobel art. In 2000 he is knighted for his services to boxing and charity. Cooper survives his beloved wife Albina (2008) and brother George (2010) until his passing in 2011.'
There are many world champions who did not have the respect which he garnered. A world championship belt is one thing - it's a symbol. A lot of people mistake having a belt for being a champion, when in fact it is winning the heart of the people. Henry Cooper behaved like a champion which is why he was champion of the people.'​